Impactful Stewardship.
Simplified.
Maanch Engagement Tracker
A cloud based solution to track, report and analyse all portfolio engagements for improved collaboration, transparency and compliance with global regulations.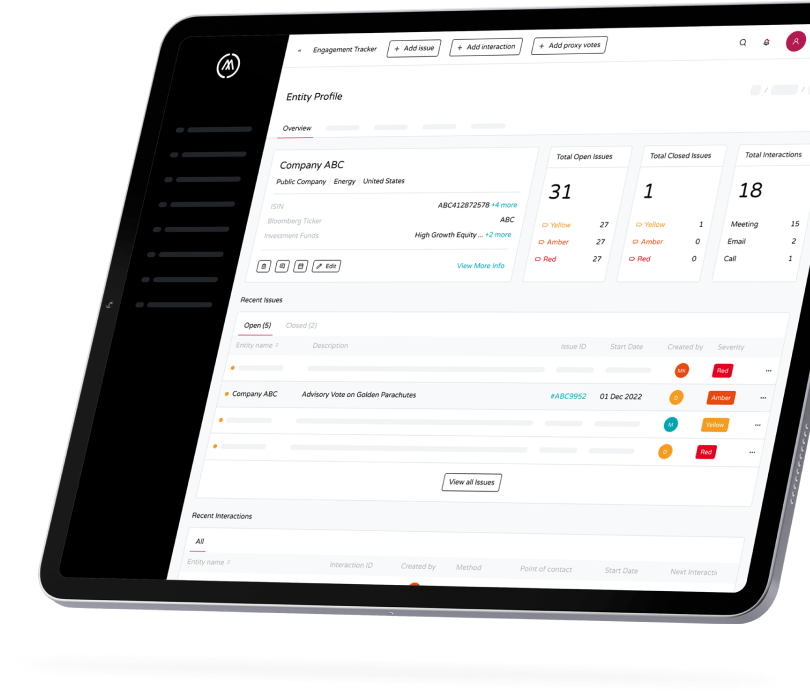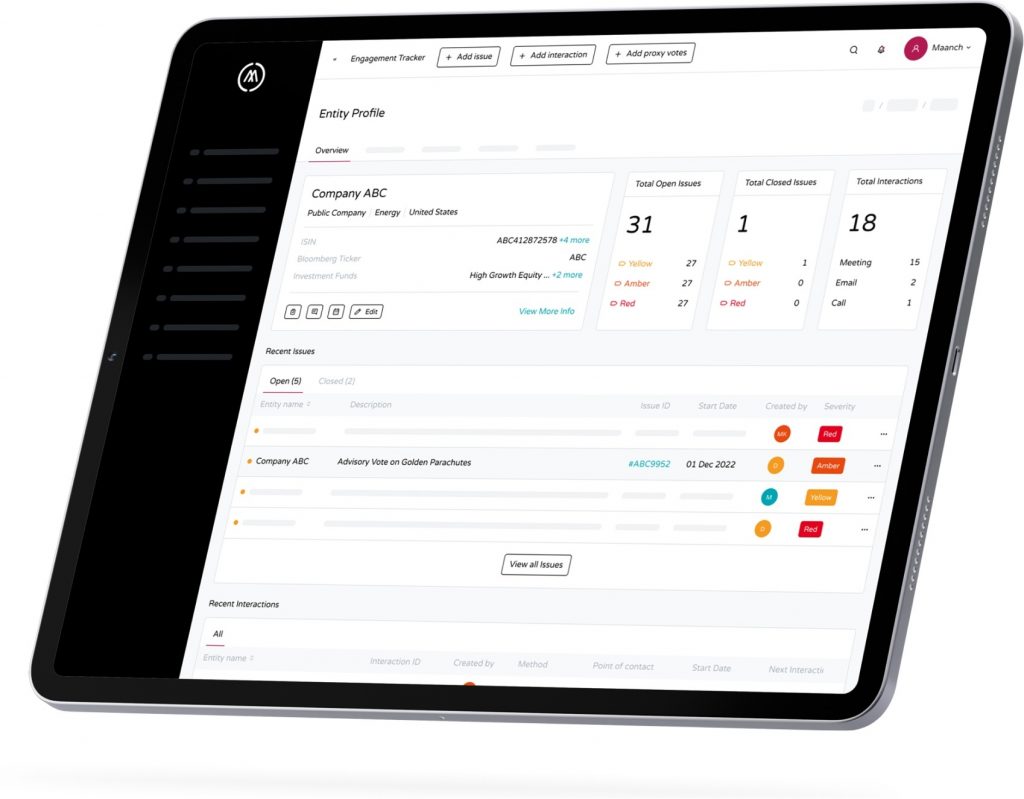 Equipped with features to boost engagement
Easily democratise data by recording all engagements (single or thematic) in a unified dashboard.

Track updates to engagements based on predetermined goals, agreed actions and milestones for enhanced traceability. 
Integrate and correlate proxy voting records with engagements for effective reporting.

Automatically map engagements with UN SDGs through advanced algorithms for streamlined records.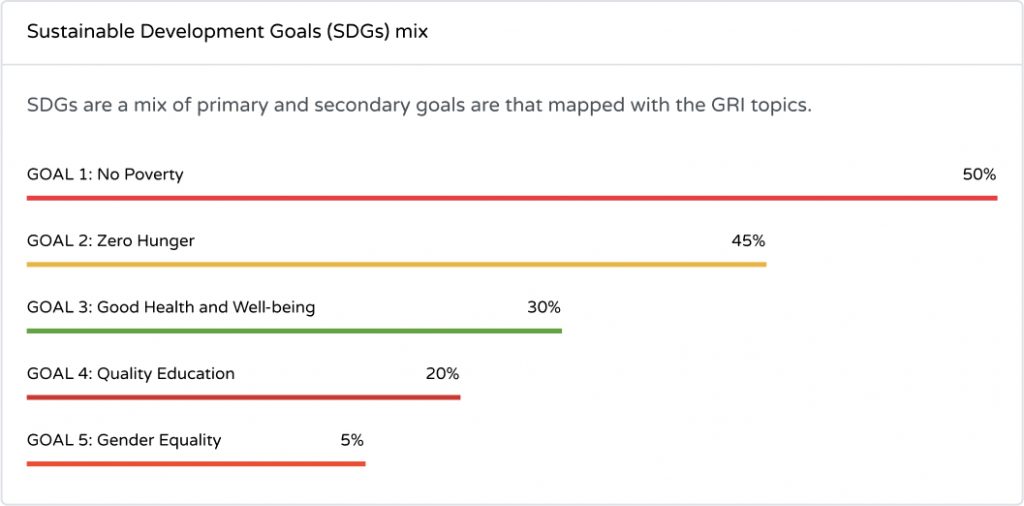 Access dynamic visual reports and export engagement data with custom filters.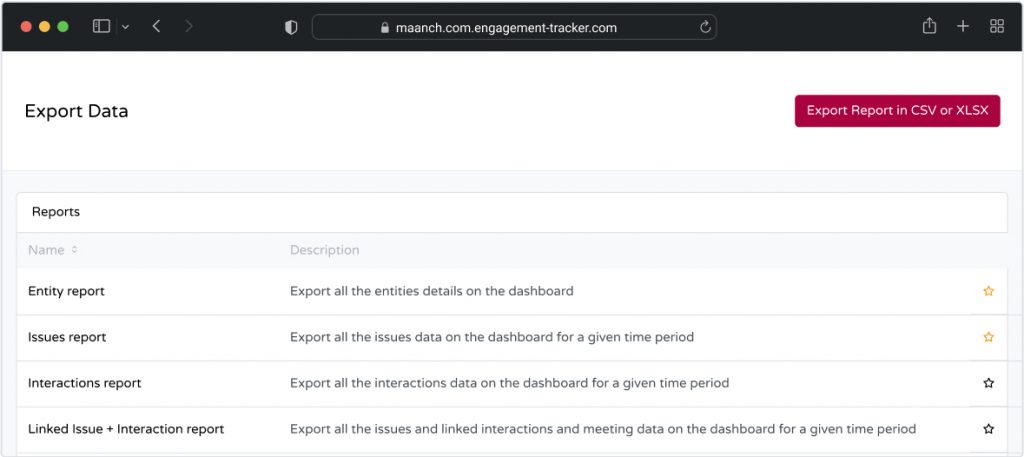 Delivering Digital Transformation for Stewardship
Effortlessly handle engagement data with your stewardship team through an intuitive interface. Get access to real-time dashboards for dynamic reports and streamline collaboration via automation and integrations.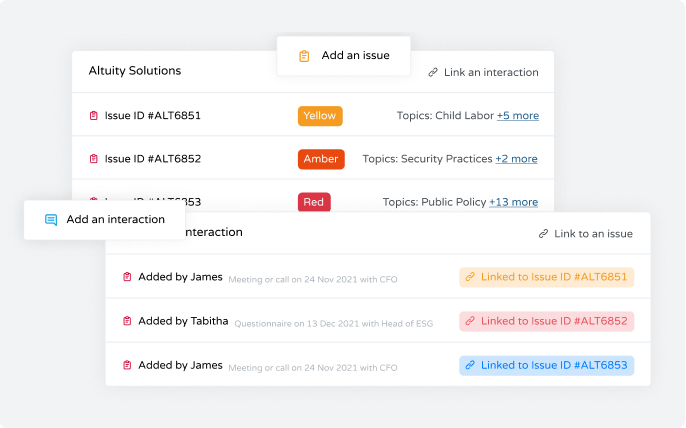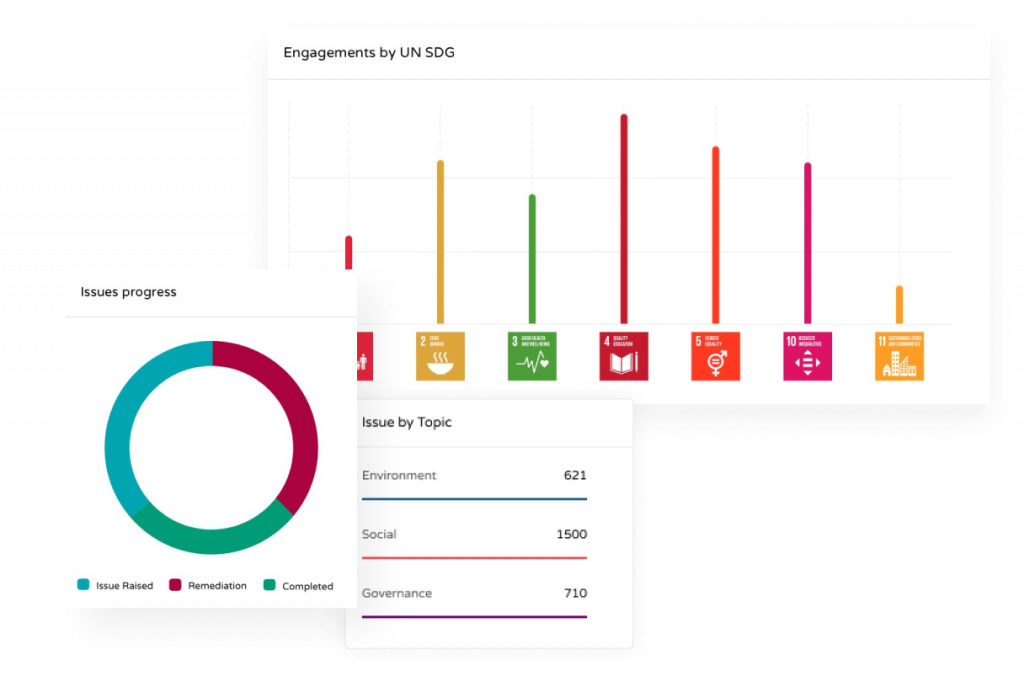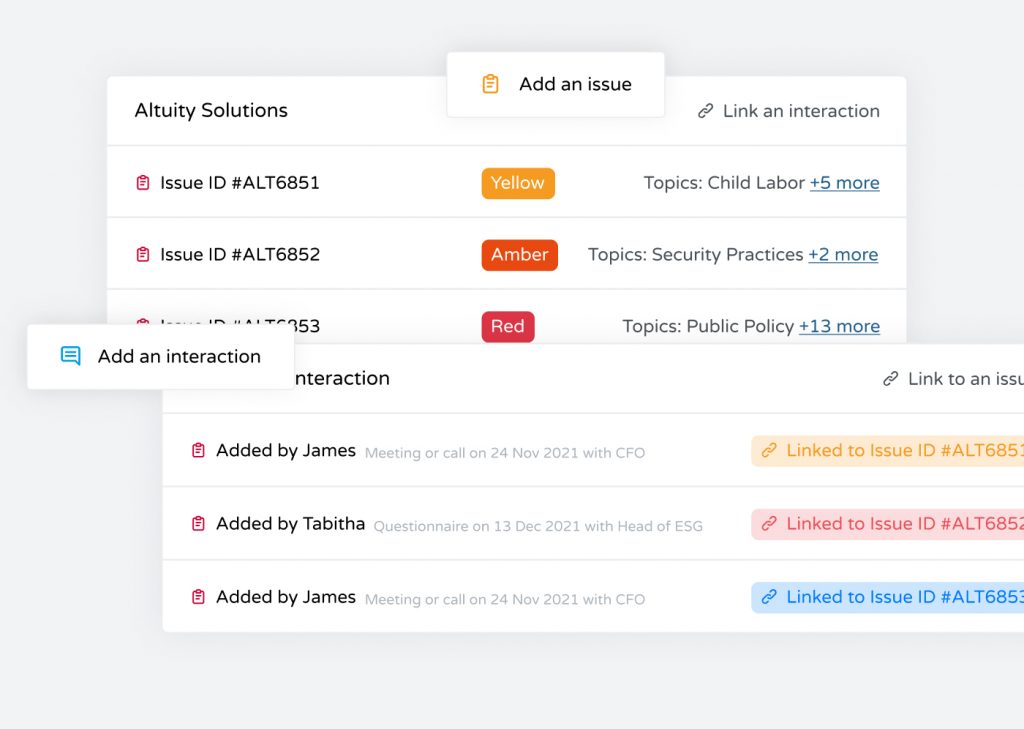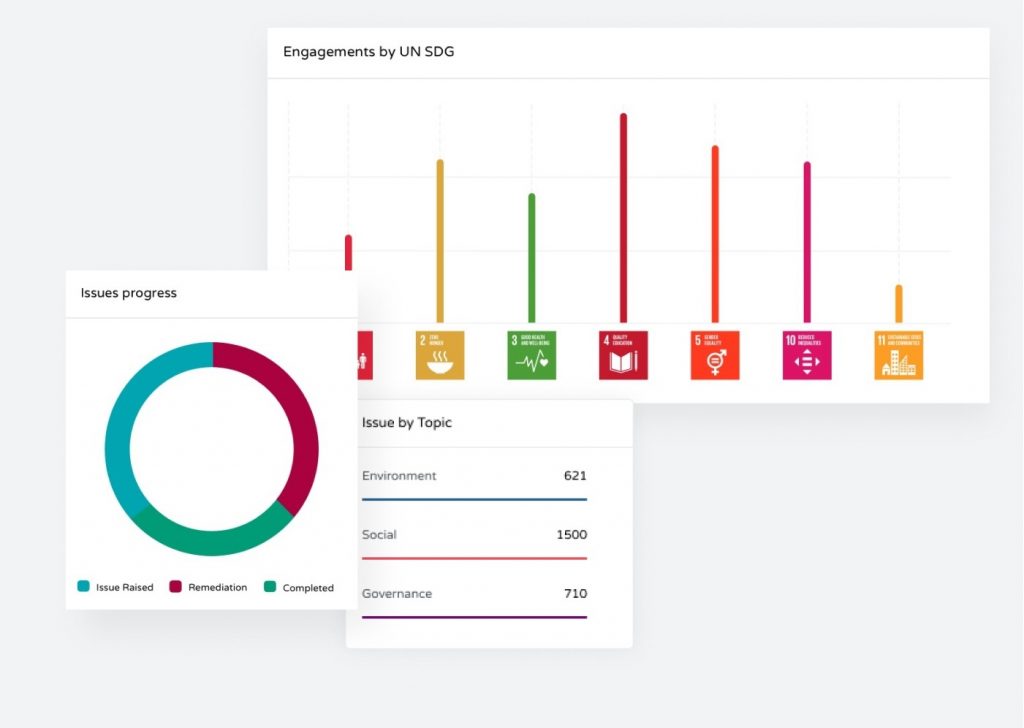 Driving impact with forward-thinking asset managers
Portfolio Entities
added to the platform
ESG Related
Engagements created
Maanch's Engagement Tracker gives us a systematic and efficient way of recording and processing the data we collect from our bilateral engagement. It allows the industry to deliver much clearer engagement attributions to clients.
Nicollas Faller (Co – CEO Asset Management, UBP)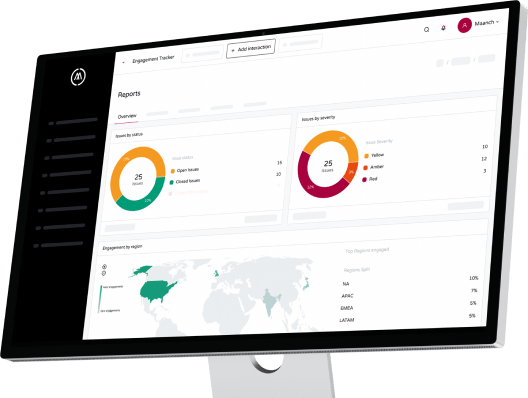 Choose a plan that
works for you
Our features can be tailored to meet your organisational needs.
Recommended for smaller teams of less than 10 users
Outlook Calendar Integrations
Recommended for larger teams of 10 users and more
Everything in Professional and
Interactive Team On-boarding